Policies & Procedures - Compliance
---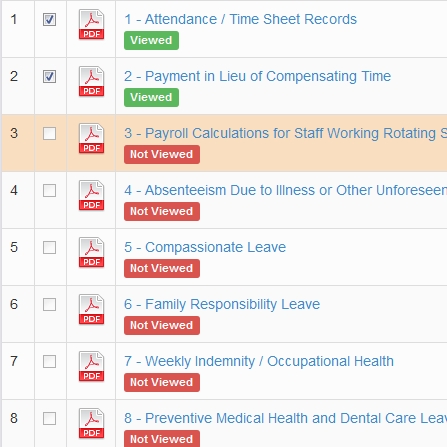 Policies & Procedures - Improve Performance, Reduce Risk, Ensure Compliance.
Whether it's a brand new policy or an update to an existing one, every policy needs an owner that is responsible for the document's content and life cycle. When writing policies for an organization, voice, format, and reading level should be consistent to be sure they're simple and easily understood by all employees. Once your policy is approved, it's time to publish it in your IMS. The Policy tool organizes your policies and procedures online, allowing you to write and distribute documents collaboratively, message employees, and capture e-signatures. Never be out of compliance again!
Fast, Paperless Distribution. Why chance a paper cut sorting through stack after stack when you can go digital? Fluent IMS will save you time – and sanity – when you need to distribute a slew of important documents to your team.
Electronic Signature Capturing. Collect the signatures you need without wasting time tracking employees down. Fluent IMS captures signatures electronically, and will even alert team members when their signatures are about to expire to guarantee everyone is always up-to-date.
Write, Revise, and Archive Policies. Create new policies and procedures or upload existing documents with Fluent IMS. Editing documents in a pinch is a cinch when previous versions and revisions are always archived, guaranteeing you'll never lose track of what was in effect when.
Request a Demo
---
Not that we are

bragging.

showing off.

boasting.

- OK maybe we are!!
---
Fluent is offering an amazing service at a great price.

-Lee Gomes, CA